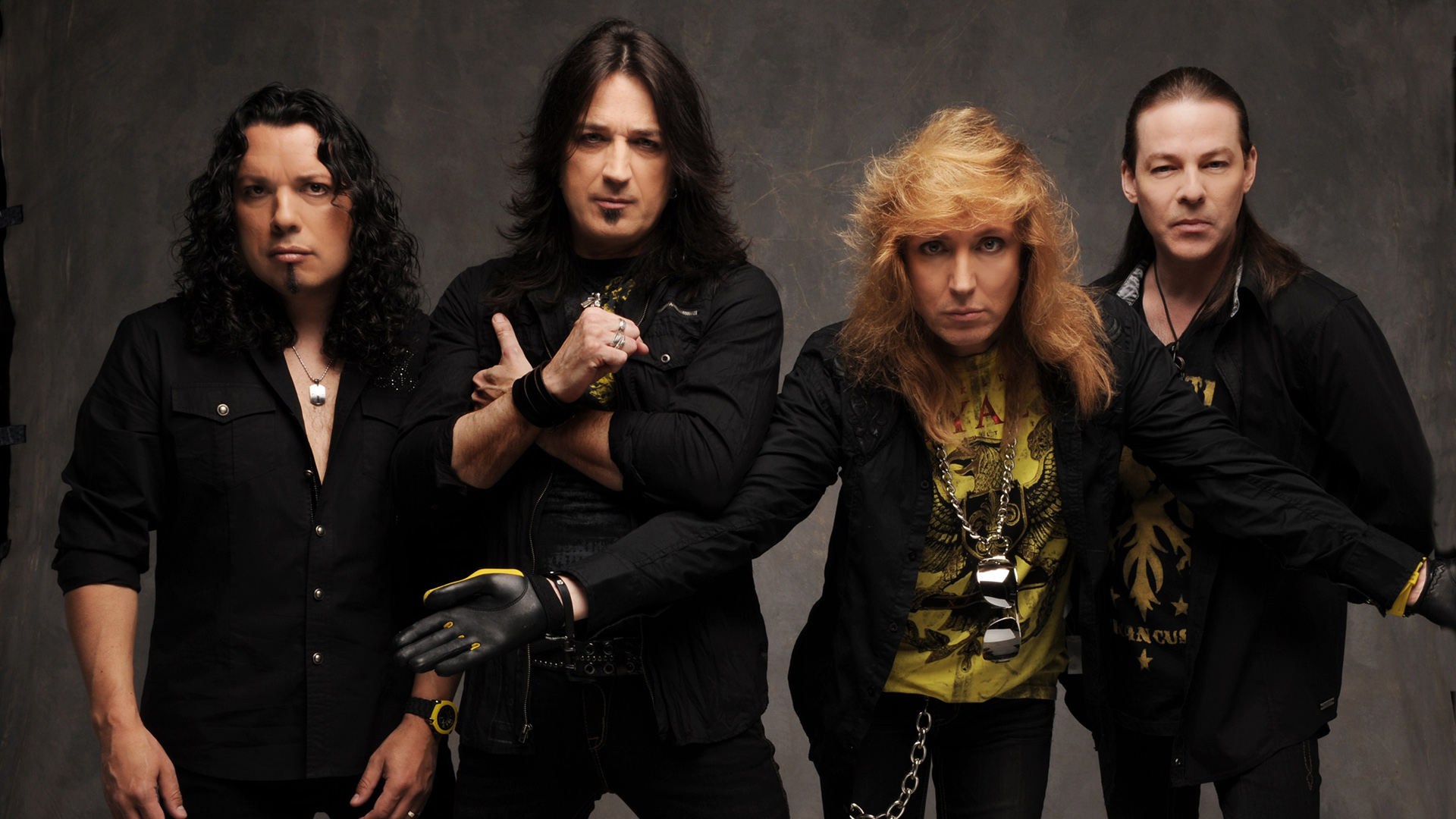 Stryper Era 2000++
Band ini punya sentimental value, personally. Bertahan kukuh sehingga sekarang dengan lineup klasik Micheal Sweet (voc/gtr), Oz Fox (gtr), Robert Sweet (drum) dan Tim Gaines (bass). Kembalinya Gaines pada 2009, Stryper terus aktif menghasilkan material-material yang baik. Mula aktif sekitar 1983, Styper telah merilis album-album klasik hair metal/christian metal bermula Soldier Under Command, To Hell With The Devil, In God We Trust dan seterusnya.
Stryper Era 80an
Aku stop follow Stryper ni bila rilisnya album Against The Law (1990) kerana aku rasa album ni dah lari dari konsep Stryper yang aku kenal, ada juga nak ke arah grunge pop akibat tempias demam grunge. Konsep colour Stryper ialah hitam kuning, agak daring bila berfoto dan setup instrumentnya juga sama colour.Bila aku terpandang robert Sweet, mesti ingat kat Heather Locklear.
Album favourite aku ialah To Hell With The Devil dan In God We Trust. To Hell With The Devil ialah anthem yang kuat bagi era 80an. Lagu itu sendiri sudah cukup kuat dan singalong sekiranya keluar di corong hifi. Kaset denagn cover yang cantik ni dah 6 kali hilang, terus aku lupa nak simpan.,Dalam album ini ada lagu-lagu terbaik pernah Stryper hasilkan seperti MTV ballad hits Honestly. Calling On You juga terus jadi hit di MTV begitu juga Free. Album ni adalah album all time yang selalu aku pasang ialah Honestly. Simple music dan aspiring untuk ingat kembali zaman awal menengah rendah ...Free.
Calling On You
Album ke 3, In God We Trust (1988). Fuhh! tajuknya agak berat, tapi isinya santai. Bagi aku, album ini tidak sebaik THWTD tetapi masih relevan dengan muzik acuan Stryper pada masa itu. Always There For You terus meledakkan nama Stryper setanding dengan band hair metal seperti Poison dan Motley Crue pada masa itu. Single ini menjadi heavy rotation di MTV dan penjualan album ini mencapai status Gold record walaupun ianya lebih popish dan radio friendly berbanding album sebelumnya.